BerryCraft Available for Download
I fixed up the last of the bugs, and added in a small amount of new functionality, and the first iteration of the BerryCraft, the Blackberry Minecraft chat client, is now complete.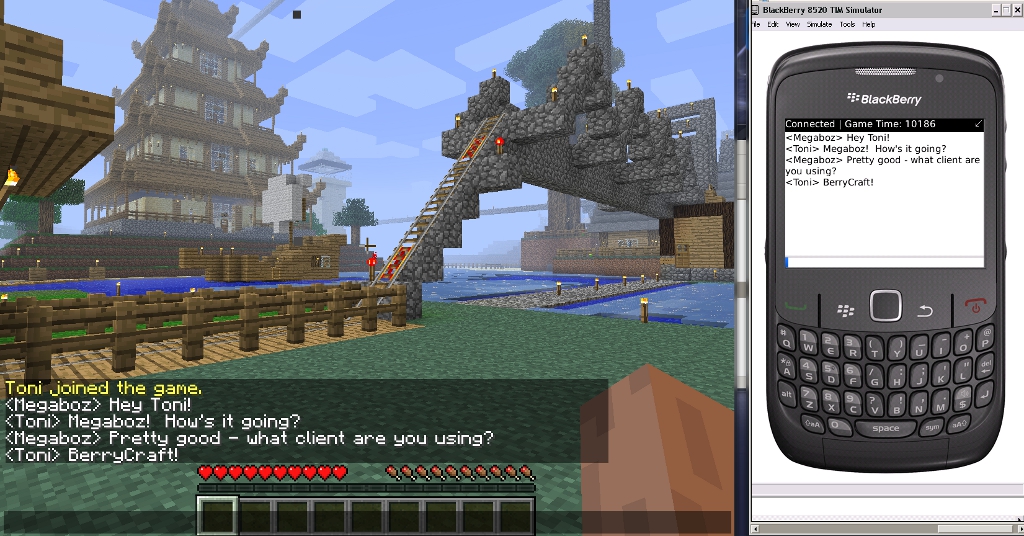 The first iteration includes the following functionality:
Connects to Minecraft server from your Blackberry (handles both authenticated or offline modes)
Allows chatting with players online (and sending commands such as /time, /list, etc if available to your account)
Has 3 user-assignable macros for repeatedly used messages/commands (good for admin commands)
Allows user to set launcher and protocol version, which assuming no major protocol changes, should allow the client to continue to work with future server versions.
Works with BB devices OS 5.0 and up over any connection type (Wifi, BIS, MDS, etc)
Additionally, the source code is available here – it includes an IO engine that fully sends/receives all packet types and a shell Game class to implement future functionality past chatting.
Download OTA here!